You're almost not in 5th grade anymore!  That means it's time for Culler CUB CAMP PARENT & Family INFORMATION
Click LINK to access Registration form.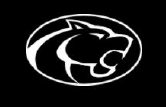 Summer Camp Opportunity for Incoming 6th Graders!
We're Building a New Pride at Culler Middle School!
The transition from elementary school to middle school can make students and families a bit nervous. In order to make the shift less stressful, Culler and the Clyde Malone Center CLC have partnered for the last 10 years to offer Cub Camp, a transition experience for incoming 6th graders. This 4-day camp is offered to all incoming Culler 6th graders with the purpose of providing students an experience where they will:
● Learn the layout of the building
● Connect with Culler and CLC staff
● Meet other incoming 6 th graders
● Learn the fine art of opening a combination lock
● Practice reading and following a student schedule
● Understand Culler procedures and expectations!
After students have attended Cub Camp, both parents and students have reported feeling less nervous and more prepared to begin their middle school experience. We hope your child will be able to attend this valuable opportunity.