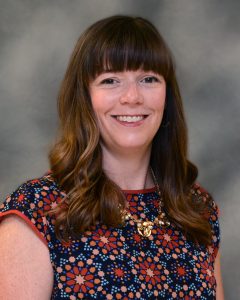 Welcome to Culler Middle School, home of the Culler Cougars!  It is my privilege to join with our caring staff to serve the students, parents, and community, ensuring that our students are learning at high levels.  The Culler staff  works to embody the full service community school model, partnering with our lead agency, the Malone Center.  We are a community rich in diversity, experiences, and perspectives.
Culler Middle School has an unbelievably dedicated and caring staff who work to collaborate for the improvement of our students.  Our school Improvement goal states that by using research-based instructional strategies, all students will improve achievement across all content areas.  Culler is known for its willingness to pilot many initiatives and strategies.  As a result, the staff is highly flexible, adaptive and collaborative and often times, at the forefront of educational initiatives.
We believe in the absolute important of partnering with parents and community to support our students through the transitional years of middle school.  Students are most successful when these partnerships are in place.  Thanks for sending your student to Culler Middle School.  We are honored to have the opportunity to work together!
Thanks,
Michaela Hahn
Principal
Culler Middle School
mhahn@lps.org
(402) 436-1210